With one week down (already?) and one to go here in Buffalo, we've already got a lot to report on. Such as a pirate cruise for Danny and Larry, which was followed by a tour of the Navy ships:
Tea for Clare, Donna and Kathy V.:
the TR Site's Teddy Bear Picnic: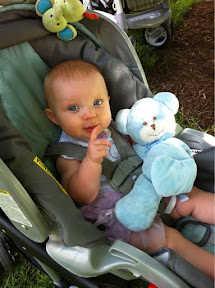 We've also gone to the zoo, swimming and dinner at Park Club, and Donna and Larry took Clare and Danny to a nearby wildlife park, Hidden Valley Animal Adventure. Lucky us!
- Posted using BlogPress from my iPhone